Since the announcement made by Davido about his Fiance and mother of his son Chioma Avril, contracting the fearful coronavirus pandemic disease.  It has followed quite a number of compassionate attention and overwhelming heart pouring of love..by colleagues, fans, families and relatives.
However, A quick check on so many social media activities and users comment, Twitter has surprisingly shown when a user of the platform predicted that the fiancé of popular Nigerian music artist, Davido, Chioma will have Coronavirus way before the artist announced it on social media.
The user with ID @swagger_jeffery simply might be joking with his tweet but what he tweeted actually happened and came to pass.
His tweet somehow looked like a banter because with the look of things on his page he is obviously a fan of Wizkid and maybe only wanted to throw some shades.
He made the tweet actually to shade Davido at around  9:14 AM but what he said later happened.
He tweeted:
"Davido been looking for publicity stunt to pull just to promote that dead on arrival song (mafo mafo) 
… but this corona shiit couldn't allow him.
OBO fit talk say Chioma get coro…. just to promote that song"
See screenshot below: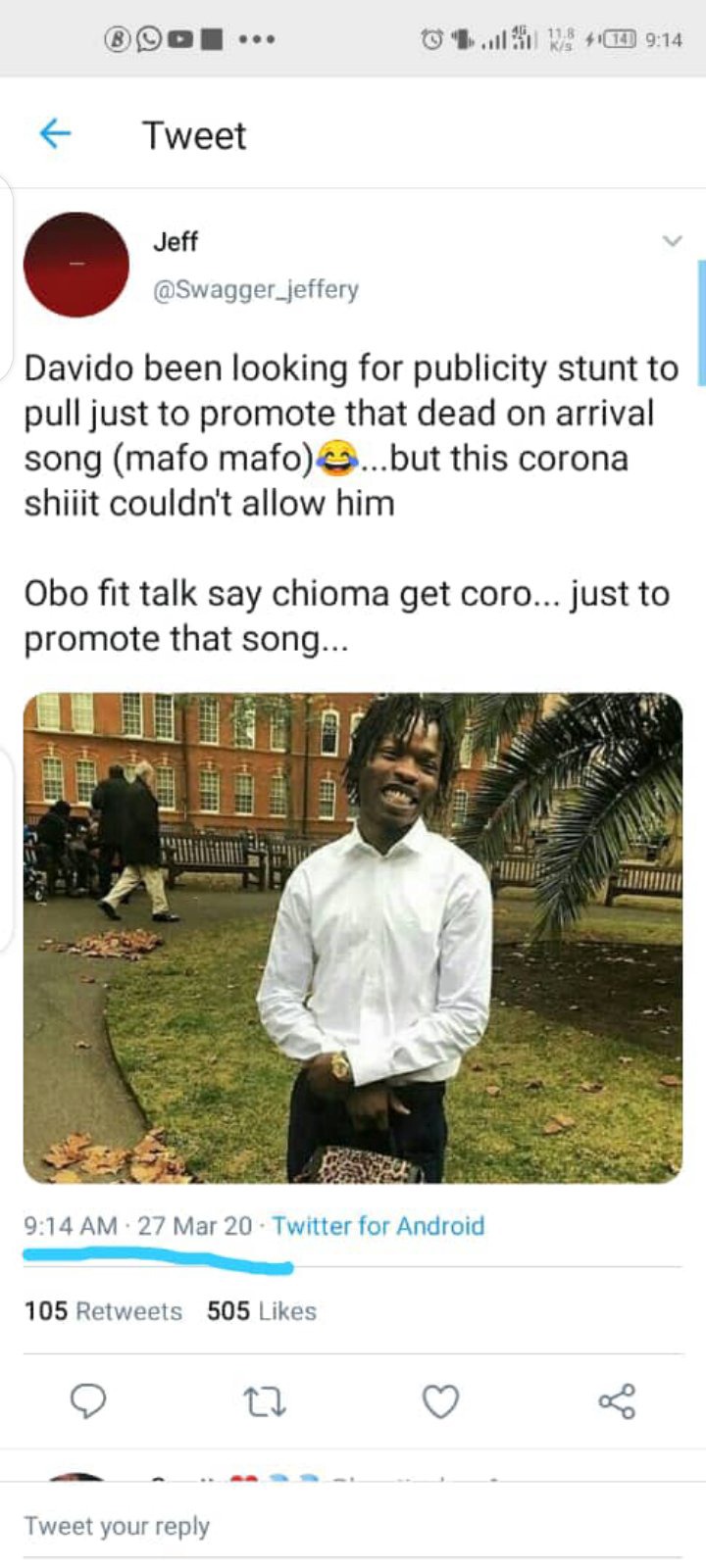 His post at that time was taking with little interest but now it has dragged a lot of referencing after Davido revealed later around 8:49 PM that his fiancé contacted the virus.